Brevard Zoo Certified as Authentic Ecotour Operator by Florida Society for Ethical Ecotourism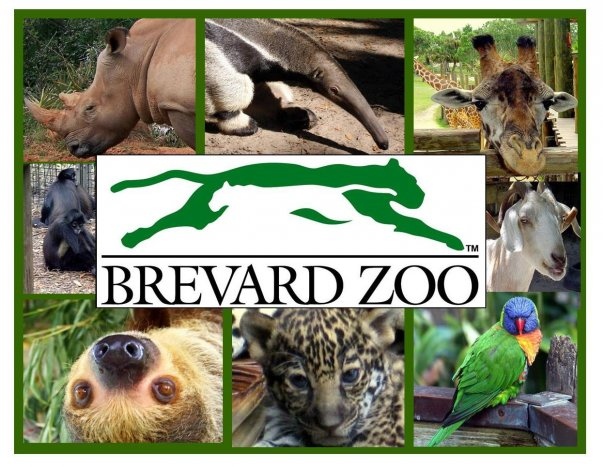 FORT MYERS, FLA. – July 23, 2014 - Brevard Zoo in Melbourne, Florida recently became the state's eighth certified Ethical Ecotour Operator designated by Florida SEE.

Florida SEE has four levels of certification – bronze, silver, gold and platinum. Brevard Zoo was certified at the gold level, having met all applicable CORE criteria and 75% - 89% of BONUS criteria on the certification checklist.

Certified Florida SEE Associate Members are recognized as preferred service providers who are committed to using best practices for ecological sustainability, natural area management, and quality ecotourism experiences.

Brevard Zoo offers a variety of eco-adventure tours within the zoo grounds, including the Treetop Trek aerial obstacle course that combines tightropes, crab walks, jungle bridges and zip lines; guided kayak tours through the African animal habitats at the zoo as well as through nearby natural rivers and wetlands; an educational paddle boat tour through restored wetlands, family night hikes and more. Brevard Zoo has a well-established record of Florida wildlife and habitat restoration and protection including design and implementation of protocol for translocating the endangered Florida Scrub Jay; expansion of oyster reef restoration efforts in the imperiled Mosquito Lagoon; establishment of new populations of the endangered Perdido Key Beach Mouse; established the Harris Corporation Animals Care Center, a 9000-square foot veterinary facility; established the Zoo Trail, a mile long free boardwalk developed in partnership with Brevard County; creation of the Wild Florida wildlife kayak tour through a restored wetland and development of the Zoo Explorer program for at-risk K-8th grade students.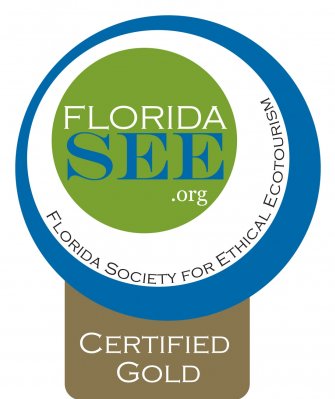 "The Florida SEE Certification and Recognition Program provides ecotourism service providers, preserve managers, local communities and travelers with the assurance that a certified service or product is backed by a commitment of best practices for ecological sustainability, natural area management and the provision of quality ecotourism experiences, said Pete Corradino, Florida SEE Certification Committee Chair and director of operations for Everglades Day Safari, a Florida SEE-certified tour operator.

Florida SEE and The International Ecotourism Society define ecotourism as "responsible travel to natural areas that conserves the environment and improves the well-being of local people." Those that implement and participate in ecotourism activities should follow the following principles:

Minimize impact
Build environmental and cultural awareness and respect
Provide positive experiences for both visitors and hosts
Provide direct financial benefits for conservation
Provide financial benefits and empowerment for local people
Raise sensitivity to host countries' political, environmental, and social climate.

Membership in the Florida Society for Ethical Ecotourism (Florida SEE) is open to any individual, business or agency that supports the principles of authentic ecotourism. To date Florida SEE has certified eight ecotour operators: Wildside Tours in Cocoa Beach; St. Johns River Cruises in Orange City; Paddle Florida, which leads paddling tours in five Florida regions; Gaea Guides, which operates paddling tours in Lee and Collier Counties; Everglades Day Safari, with guided van tours focusing on the western Everglades and Big Cypress regions; Everglades Area Tours, with guided paddling tours in Everglades National Park's Gulf Coast region; Estero Bay Express in Ft. Myers Beach and the Brevard Zoo in Melbourne. The organization continues to expand its efforts to work on certification for more qualifying ecotour operators statewide. For more information visit www.FloridaSEE.org

About Brevard Zoo
Brevard Zoo is home to 600 animals representing more than 165 species located in Florida, South America, Africa, Asia, and Australia. The Zoo features many extraordinary animal experiences including giraffe and lorikeet feedings, African kayak tours, Paddle Boats in the wetlands, and a train ride. Brevard Zoo is accredited by the Association of Zoos and Aquariums and is a 501(C)3 non-profit organization. The 20-year old, 75-acre zoo is located ½ mile east of I-95 at exit 191 on Wickham Road in Melbourne – 45 minutes from the Orlando airport. Admission is $14.50 for adults; $13.50 for seniors aged 65+; and $10.50 for children age two to 12. Children under two are free. Open daily 9:30 a.m. to 5:00 p.m. (last admission at 4:15 p.m.). Call 321-254-WILD or visit https://brevardzoo.org/ Parking is always free.